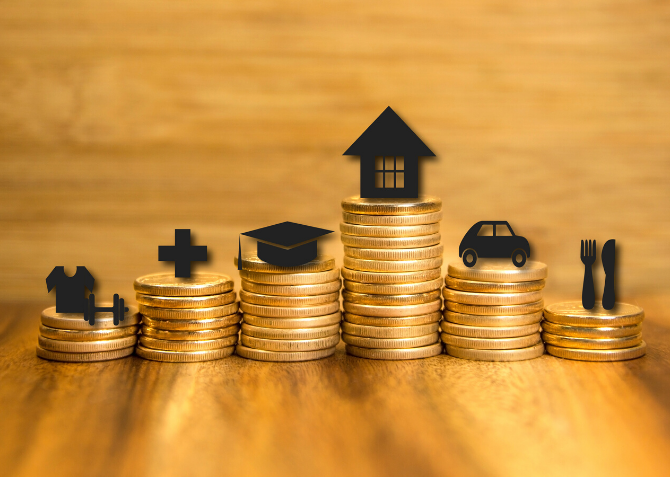 Happy #CUFinHealth Month!
We have FINALLY made it through March and that only means one thing: it's #CUFinHealth Month! While April is technically Financial Capability Month, we love putting our own spin on it to make it specific to the credit union movement. Here at the Foundation, we are passionate about financial health and well-being and work to provide as many helpful tools as possible to support credit unions in becoming financial health leaders.
This year, #CUFinHealth Month and everything it stands for is more important than ever due to COVID-19. We have seen credit unions stepping up with waiving overdraft fees, implementing skip-a-payment plans and offering short-term loans to aid members during this difficult financial time. We have seen them taking care of their employees so they in turn can continue working at the credit union and serving members during this unprecedented situation. The resiliency from credit unions during this time proves that the cooperative spirit is alive and well and that we all understand the importance of financial health and well-being during this critical time.
To kick-off this important month, we want to first take a look back at what was shared last year. The Foundation focused each week during the month of April on one of the Financial Health Network's four aspects of financial health: save, spend, borrow, and plan. Here are some of the highlights from each of those aspects:
We're all familiar with the statistic that 40% of Americans don't have access to $400 for an emergency. Even if it's just a few dollars a week, every dollar counts to building up a savings account. An automatic scheduled transfer is the easiest way to do this since members don't have to think about it. This recap includes plenty of resources on how to plan to save for the unexpected and for a financially healthy future.
The most important aspect of spending is to NOT spend more than you earn. There are budgeting apps and websites available that make it easy to track spending and create spending limits in categories which can lead to financial health. More resources on how to teach your members about these budgeting tools and how to keep spending in check are available here.
At some point in their lives, most individuals will need to borrow money whether it's for school, buying a home, or another reason. Debt can be good or bad and borrowing money can help someone achieve their goals. Learn more about borrowing here.
Planning is important in every phase of life but having the appropriate insurance and planning ahead for future expenses are the most important aspects of financial health in this category. Individuals need to evaluate where they are in life and what they will need moving forward, whether it is life insurance, homeowners' insurance, or retirement. Read more about this topic in our recap here.
More recently, the Foundation participated in America Saves Week, which is held annually in February and focuses on giving people advice and actionable items to help them achieve their financial goals. Our summary provides a breakdown of each day during the week and resources, including the America Saves Pledge, which individuals can take to stay on track with their new goals.
Finally, the Foundation's new website has an entire section dedicated to helping you improve people's financial health and well-being. The Foundation has curated the most effective tools and resources available to help you understand where your staff and members are in their financial health journey so that you can better serve them. Meeting members and staff where they are in life and understanding their challenges is essential to improving their financial health.
We hope you'll stay in touch with us throughout the month as we focus on #CUFinHealth and provide you with more resources and articles to help you along your financial health journey. Also, be sure to mark your calendars for April 7th, which is #FinHealthMatters Day and highlights why financial health is vital for the long term.