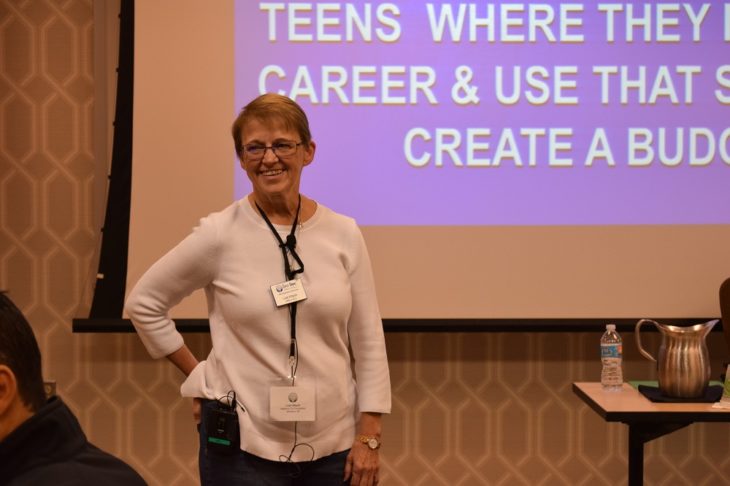 Getting Familiar With Your Foundation – Lois Kitsch
This is the fourth edition of our "Getting Familiar with Your Foundation" series on our blog! Each month we will highlight a different member of our Foundation staff so you can get to know the people who make our work possible. Last month we got to know Senior Program Manager Mark Lynch. This month, get to know our National Program Director Lois Kitsch!
Here are some lessons in leadership and fun facts you might not know about Lois:
When you aren't at work, what are we most likely to find you doing?
When I am not traveling or sitting at my desk, I am most likely biking, doing a yoga practice or tooling around my neighborhood in my golf cart. In the evening, I like to enjoy a glass of wine and a good book.
Do you have a guilty pleasure? If so what is it?
For those who know me, this is not going to be a surprise… but I would have to say wine.
What is your favorite TV show or a few that you can't miss?
I don't watch much TV but I love most HGTV programs, specifically the show Tiny Houses – it is so fascinating to me! Dancing with the Stars is also fun to watch. I love the physical and emotional transformation that happens with people who are accomplishing something out of their comfort zone.
If you could have one superpower, what would it be?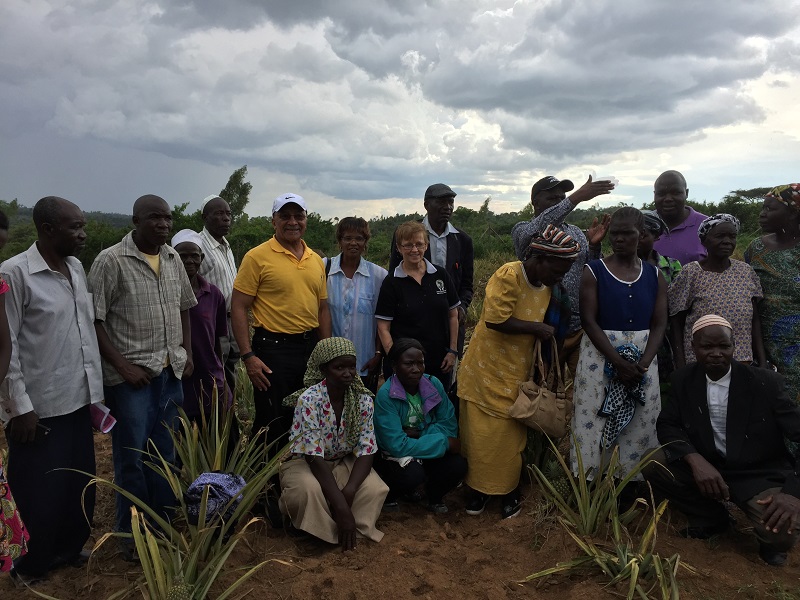 I would love to fly so I could get to all the places I love to go – Kenya or Rwanda to name a few. I would also to go to the all the places I have not been, such as Turkey, Cambodia and Madagascar.
How did you get started in the credit union movement? Tell us your credit union "love story"
I was a bank teller early in my working years in North Dakota. One day, a family member called and suggested I apply at the credit union. That was 37 years ago. I did not know what a credit union was, but once I started as a drive-up teller I learned how important the work was. I knew it was different than my banking job and over time, l learned just how different. I've seen credit unions on six continents and in everyone of them, I have seen people who passionately care abut members. What's not to love?
What has been your favorite moment while working at the Foundation?
There are four of these moments each year. For me, it is the graduation of the Credit Union Development Education (CUDE) classes. When I see credit union people really excited about credit unions and making the connection between what credit unions do and that understanding of their part in their credit union movement, it is really gratifying.
What makes you excited to come to work every day?
I don't think anyone will be surprised to hear me say DE. I love this program and it is everything about who I am as an individual and as a credit union enthusiast. I love the planning process of DE and the constant tweaking of the program to make it just right. Once a year, the Foundation hosts a DE Summer Workshop and having the opportunity to see my peer DEs enjoy the event is so special.
What is the one thing you wish people knew about the Foundation?
I wish people knew that the Foundation is making change happen in so many ways. We are there when people need us most after experiencing a disaster in their local communities, that we are the keeper of the flame of credit union values and that we have experience around helping low-wage families move-up a wealth path. There are so many ways that credit unions can support their national Foundation, and I hope that every credit union in America understands this.
What is a lesson in leadership you have learned and would like other people to know?
Not to judge. It is important to listen to both sides of a story before you make a decision about things because the truth is most often somewhere in the middle. Also, never embarrass people that you have the honor to supervise. You can be direct while being kind at the same time. The hardest lesson for me personally is that sometimes saying no is the best decision you can make. 
Look for our next staff feature next month!