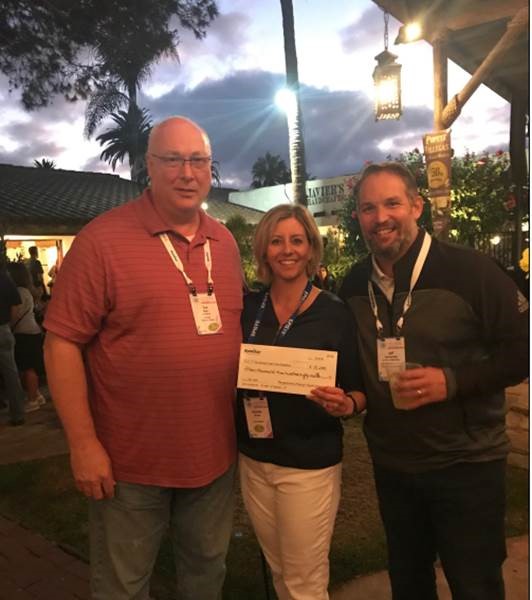 "Future Ready" to Help Credit Unions: Jack Henry & Associates
We had the opportunity to attend the 2019 Symitar® Educational Conference (SEC) & TechConnect on September 16-19th in San Diego, California. This was the first time the Foundation has been invited to attend this event and we were honored as the beneficiary.
What was this event and how is it relevant for credit unions?
Credit union technologists and business leaders of all technical abilities traveled from across the country to San Diego for the SEC. The event delved into the ever-evolving technology landscape surrounding the credit union industry, and sessions covered a range of topics –  from loan growth to deposit acquisition, and helping members achieve financial success to achieving greater operational efficiency.
This year, the theme was "Future Ready." The focus was on four major areas: business intelligence, the evolution of digital banking, peer-to-peer payment technology, and non-bank, non-traditional alternatives.
Attendees were inspired by Ben Nemtin, co-founder of MTV's The Buried Life and this year's SEC keynote speaker. Throughout the conference, Symitar asked attendees to share items from their bucket list in the hopes of motivating them to find tangible ways to make that bucket list item a reality. At the end of the conference, Symitar chose two attendees and helped them pursue and cross those bucket items off their lists – how cool?!
Throughout the conference, attendees explored the topic of modern membership including proprietary research on member insights and on what matters most to members. Almost 800 total attendees took a pledge to deliver Modern MembershipSM – this is a personal pledge to serve the modern member. Symitar made a donation to the Foundation for every signed pledge.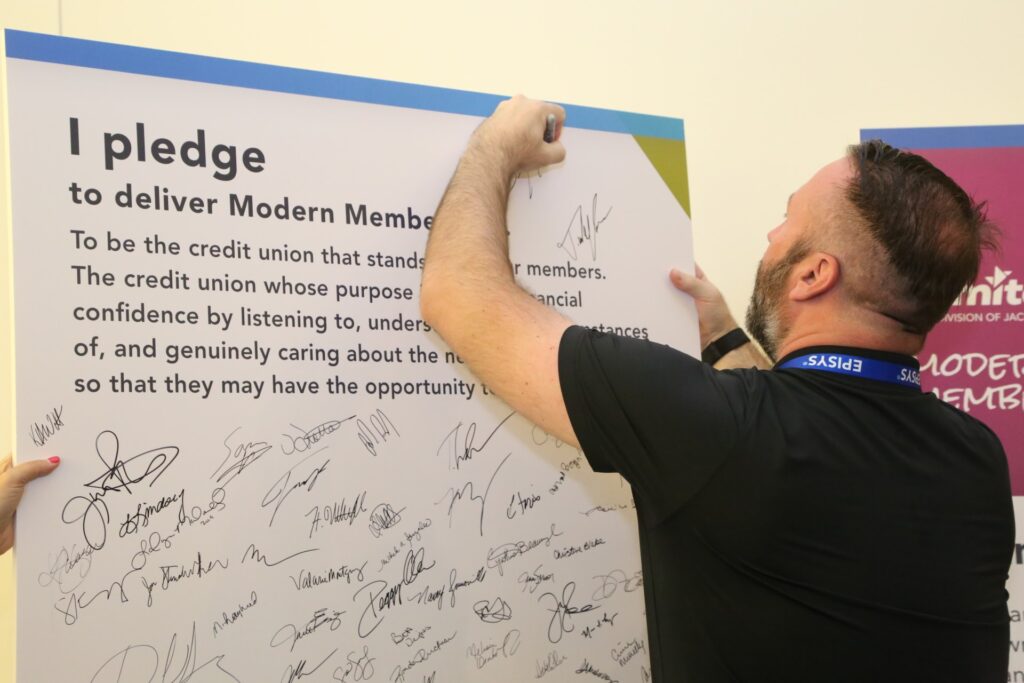 "The National Credit Union Foundation and Symitar have similar values in that we both believe in the important role credit unions play in improving people's lives," said Ted Bilke, Vice President of Jack Henry & Associates and President of Symitar. "We were thrilled that nearly 800 SEC attendees took the pledge to deliver Modern Membership. They committed to instill financial confidence in their members by listening to, understanding the circumstances of, and genuinely caring about their needs. To know that we can have a positive impact on our clients, the Foundation, and the credit union industry is rewarding."
There was also an option to participate in a 5K run along the beautiful San Diego waterfront Wednesday morning where almost 200 individuals registered. All proceeds from the 5K were donated to support the efforts of the National Credit Union Foundation.
The pledge amounts, combined with the 5K proceeds, brought the total funds raised for our Foundation to $15,280! We could not be more thankful for Symitar's support and belief in our work. It truly was an honor to be a part of this event.  
More information on the event can be found here, and information about Symitar, a division of Jack Henry, and how they help credit unions can be found here.