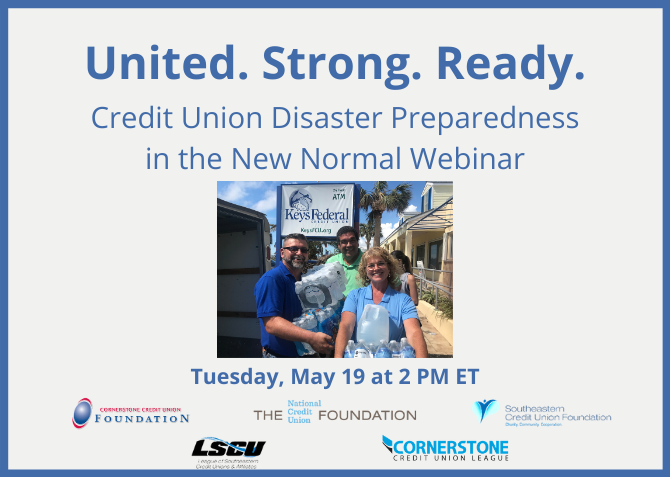 Free Webinar for Credit Unions: Disaster Preparedness in the New Normal
June 1st is just around the corner and with that brings the official start of hurricane season. In the face of the COVID-19 pandemic and the looming storm season, we are all facing a "new normal" and we want our credit union family to be strong and ready. The Foundation has partnered with Cornerstone Credit Union Foundation, the League of Southeastern Credit Unions & Affiliates, the Southeastern Credit Union Foundation, and Cornerstone Credit Union League to present a FREE webinar: "United. Strong. Ready: Credit Union Disaster Preparedness in the New Normal", taking place on Tuesday, May 19th at 2 PM ET.
During this engaging webinar, we will be sharing what you can do to best prepare your credit union for natural disasters that may happen within the next few months. We will also be joined by special guests who will contribute their expertise and address the current situation. We look forward to seeing you on the 19th!