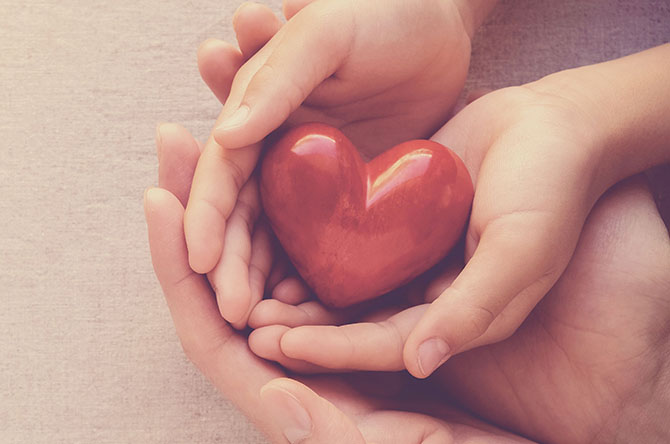 Foundation Partners with CUNA to Host E-School on Empathy During Pandemic
Credit union professionals can now register for the Putting Empathy into Action During a Pandemic eSchool (free to CUNA members) set for Tuesday and Thursday 1-hour sessions, April 28 – May 7. This new e-school is a partnership between the National Credit Union Foundation and CUNA where credit union professionals will learn to nurture meaningful relationships with staff, co-workers and members by exploring what empathy looks like and how to put it into practice.
At the Foundation, one of our three key pillars of business revolves around inspiring credit unions to leverage their cooperative values to better serve members. An important aspect of that is leading through empathy, putting yourselves in your members shoes in order to better serve them. Now more than ever, it's important to practice empathy as so many credit unions are serving as "financial first responders" during the COVID-19 pandemic.
"Credit unions were created to provide financial relief to those looking to weather difficult times," says Kristin Ryan, Director of Learning Events at CUNA. "By teaching credit union professionals the skills they need to show empathy, they'll be able to connect with both staff and members alike to provide the right assistance."
"We are all faced with uncertainty and fear in this current environment. Now is the time to build trust with the people who need us most. We do this by learning how to operationalize empathy and help others overcome challenges," says Chad Helminak, Director of DE & Cooperative Culture at National Credit Union Foundation.
Attendees will explore key leadership lessons from credit union history to navigate relationships through the current crisis and beyond.
Sessions include:
Living Our Values Through Change
Living Through a Pandemic, In Someone Else's Shoes
Avoiding Pitfalls and Practicing Empathy for Organizations
Avoiding Pitfalls and Practicing Empathy for Individuals
Read more about leading with empathy in trying times here.
Image source: iStock/ThitareeSarmkasat