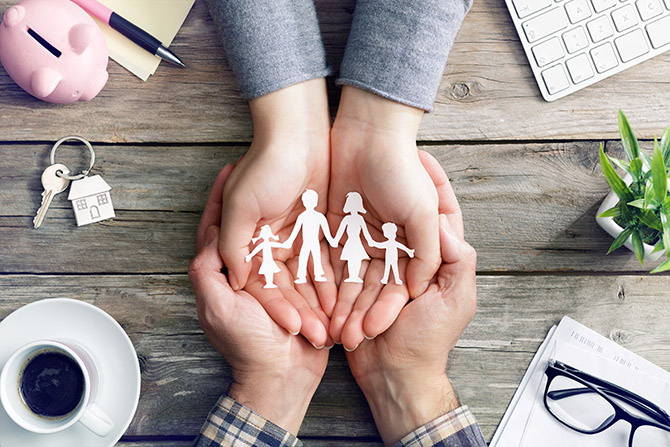 Financial Well-being & Your Credit Union's Culture
Mark Fields, the former CEO of Ford Motor Company, is noted for saying, "You can have the best plan in the world, and if the culture isn't going to let it happen, it's going to die on the vine." As you begin to put advancing consumer financial and health well-being at the center of your credit union's strategy, you need to be mindful that your culture may "eat your strategy for breakfast" as the saying goes.
Several credit unions have been on this financial health and well-being journey for the past 5 or so ears. For these credit unions, the hardest part of their journey has not been measuring their members' financial health or developing products that address needs. Rather, the hardest part is transitioning the entire culture of the credit union, so everyone understands their work has an impact on members' financial well-being.
Think about it. As important as member financial well-being is – it' really the primary reason credit unions exist – at most credit unions there is no job title of "EVP of Member Financial Well-Being." The closest role is the fairly new "Chief Member Experience Officer." The duties of this role can include:
Overseeing a team of designers, developers and researchers dedicated to improving user experience;
Emphasizing to employees and internal teams the importance of understanding consumers and their motivations, the ease of their encounters and their takeaways;
Fostering an understanding throughout the organization of the buyer's journey and customer life cycle;
Working across marketing channels to develop and launch campaigns that help improve customer satisfaction, loyalty and brand image;
Advocating for consumer needs in the development and deployment of projects and strategies throughout the organization; and
Measuring and tracking acquisition, retention and overall customer sentiment. (Source: https://www.roberthalf.com/blog/salaries-and-skills/hot-job-chief-experience-officer)
As your credit union begins to measure your members' (and employees') financial well-being, as you begin to see the needs that members have that you can address, be rigorous in bringing all of your employees onboard for the journey. Here are some tips to make sure your culture accepts this new focus on member financial well-being:
Start at home – you can start this journey by having all of your employees and a representative sample of your members take one of the surveys to measure health and well-being from the CFPB or Financial Health Network. Share the anonymized results with your employees. Involve them in reviewing the results. What surprised them? What didn't? Where do they think there is opportunity for the credit union to help members? What business case would them make to do so?
Next, think about your reporting structures – as mentioned above, most credit unions don't have a senior person dedicated to member financial well-being. Think about what this looks like for your credit union and organize your reporting structure accordingly. The message you want to send here is that your credit union is doubling down on a focus to improve member financial well-being and it needs everyone's help to accomplish that.
Invest in empathetic leadership training – There's great research from UCLA that it's really hard for us to connect to our future selves. It's important for your team to find empathy and understanding about the diverse financial situations your members are experiencing. The Foundation offers Exploring Why™ Workshops – customized ½ day to 2 day sessions where we work with your team to help them understand the credit union business model and explore empathetic leadership as a key driver of business success.
Fourth, show progress – Collect member service stories from your team. What's working in the credit union to advance member financial well-being? What data are you collecting and monitoring to show improvements? What learnings and adjustments are you making when something doesn't seem to be working? It's key to look at the research being done nationally to show what is being tried, what's working, and what's not. A good example is financial education. So many credit unions offer financial education resources, but the research is pretty unanimous that financial education alone doesn't move the needle on a person's financial health. Rather, financial education is the starting point that must be followed up with the right products, financial coaching and making your business work to ensure that every member interaction is a chance to advance that members' financial health.
Putting member and employee financial well-being at the center of your strategy is hard work. It's longitudinal work. It's not just today's bright, shiny object. It's the fundamental core of who credit unions are and what they do. And, for your members (and employees) it can make all the difference in the world to help them achieve the financial life they want.
Check out our other Foundation resources on financial health and well-being here.