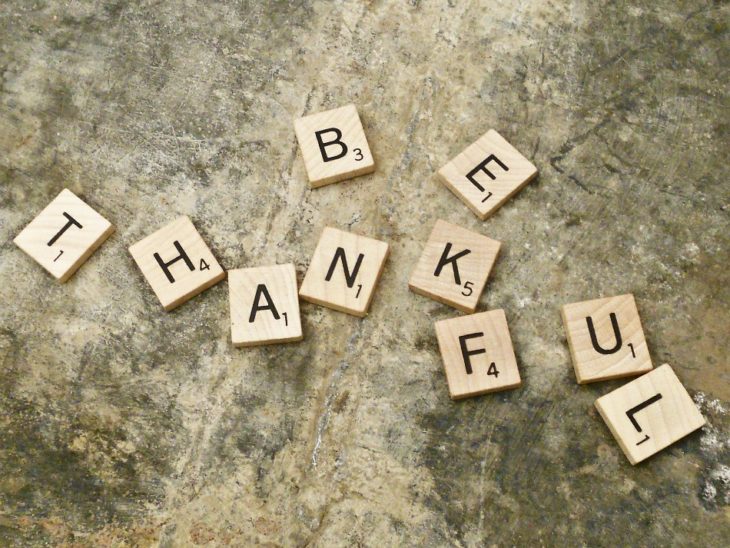 Extra Thankful for Our Credit Union Movement
Not entirely sure how we got to the end of November already, but it has us feeling a certain type of way over here at the Foundation. As we reflect on 2019, we are filled with gratitude and appreciation for all that credit unions have done to support not only the Foundation, but the movement as a whole.
We are most thankful for:
144 credit union organizations that are Corporate Supporters of the Foundation this year. Their support is not only critical for the work that we do, but it showcases their passion and dedication to the constant improvement of our movement.
The three 2019 Wegner Award winners Crystal Long, Diana Dykstra and the Nusenda Credit Union Foundation. They inspired and moved a room of 900 credit union people to think "What am I doing to change people's lives? Am I doing enough?". It was powerful and a reminder for us all that one individual CAN make a difference and an even bigger reminder that the credit union difference is alive and well. We can't wait to celebrate our upcoming 2020 winners!
135 credit union organizations believe in retaining and growing their talent and sent their employees through the Foundation's Credit Union Development Education (DE) Program. While many trainings focus on the "what" and "how" of credit union service and operations, the DE Program focuses on the "why" and purpose of credit unions. Thank you to all 135 organizations who saw the value in their employees continued learning about credit union principles and philosophies in order to better serve members and enhance communities.
90 credit union professionals and the numerous panelist who attended the CUFinHealth19 Conference to put their members' financial health at the center of their strategy. Financial health is the future of credit unions' relevance in the financial services marketplace, and these individuals and paving a way for the industry.
The movement's dedication to diversity, equity and inclusion. This year, we amended the twelve Development Issues that serve as barriers to economic growth and prosperity for members, and we have been so proud to see organizations continue to bring these issues to the table to solve problems for members.
This just scratches the surface of what we are thankful for this year. Most of all, we are thankful to continue serving such an incredible movement that cares so deeply for people. From the Foundation family to yours, we hope you have a wonderful and safe Thanksgiving!
Photo courtesy of Cindi Albright from Flickr