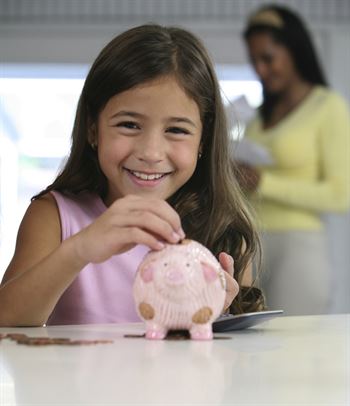 Development Issue Spotlight on Savings Mobilization
This is the second of the 12-part series on our blog highlighting different Development Issues each month.  Last month, we discussed transportation and how it affects credit union members and communities.
We are covering these issues each month because in the Foundation's Development Education (DE) Program we help DE trainees delve into global development issues and recognize the ways in which credit unions can address these issues to improve the well-being of members and communities.  12 major development issues (click here to view) have been identified as barriers to economic growth and prosperity for the world's families.  Our goal in highlighting these issues is to bring awareness to these issues, and encourage credit union organizations to address these issues.  This month, we are focusing on the issue of Savings Mobilization.

According to a study conducted by Limra, 49% of Americans are currently not saving anything (other than Social Security) towards their retirement.  Along those lines, according to an Aon Hewitt Consulting report, 80% of Americans say they are not adequately prepared for retirement.  This is an increasingly prominent problem in the lives of not only our members, but our staff as well.  When it comes making a choice between paying for things in the "now", such as rent, food, car payments, and retirement; retirement savings become the lowest priority.
These choices are understandable when you consider that half of the American workforce earns $25,000 or less annually.  This provides a need and an opportunity for credit unions to help their members develop strategies to either start saving, or save more for retirement.  The Foundation can help credit unions in a variety of ways to ensure they are better prepared for retirement – which can start at any stage of a member's life.
For example, CUNA and the Foundation assists credit union staff by training them as Certified Financial Counselors through the Enhanced FiCEP Program.  This program provides credit union staff with the tools and skills necessary to provide financial one-on-one counseling with members to help them better prepare for their financial future.  To gain a better understanding of this program for credit unions, you can watch our new financial counseling video filled with testimonials and an overview of the this program.
The Foundation has also developed the "Retire on Track" Retirement Fair Program, an interactive experience to help members develop better strategies for saving for retirement.  These fairs are useful for people of all ages, as it encourages participants to think about the lifestyle they wish to maintain in retirement, and saving goals to help get them there. Someone who is not a credit union member or who doesn't have all their business with their credit union may be able to start saving for retirement, just by using what they save by bringing all their loan products to a credit union.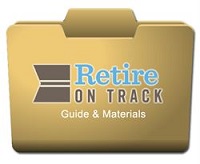 You can now purchase the "Retire on Track" materials to hold your own Retirement Fair to help your members and staff become more financially stable and prepared for retirement.
Saving may be a Development Issue that credit unions face, but there are ways to improve your members financial lives.  How are you addressing saving issues at your credit union organization?  If you have any questions about savings programs that we offer at the Foundation, visit ncuf.coop or email us at [email protected].