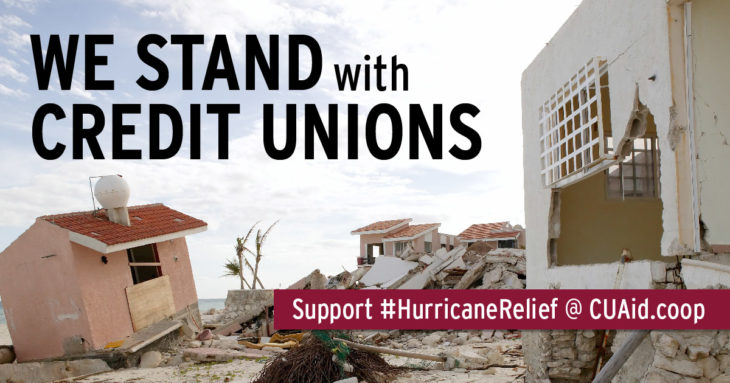 How CUNA Mutual Group is Giving Back via CUAid this Holiday Season
The CUNA Mutual Group Foundation launched a holiday giving campaign on November 28 to help credit union staff and members affected by hurricanes, floods and wildfires in the U.S. mainland and Puerto Rico this year. The CUNA Mutual Group Foundation will match every dollar donated to CUAid – up to $100,000 – now through Dec. 31, to provide additional support for the ongoing disaster relief efforts.
CUAid.coop is the national online disaster relief program from the National Credit Union Foundation. Funds are raised by credit unions for credit union people affected by natural disasters. 100% of donations made to CUAid go towards disaster relief victims.
There has been tremendous support for those affected by the disasters. So far in 2017, the credit union community has raised over $2.9 million, but the need for relief is still great in affected regions. Here is some recent data:
Puerto Rico's 3.5 million inhabitants continue to face hardships with impassable roads, access to power and clean drinking water and more.
NOAA reports Hurricane Harvey has affected 6.9 million people, and estimates suggest 70 percent of the damage there will not be covered by any form of insurance.
The National Interagency Fire Center estimates that more than 8 million acres have been burned by wildfires in the U.S. this year.
As you can see, there is still work to do. We are so proud and humbled by all the generosity from the credit union community, it has truly been a powerful showcase of the credit union philosophy of "people helping people".
You can read the full release from CUNA Mutual Group's Foundation by clicking here. Thank you to CUNA Mutual Group for being so generous this holiday season, and to all those who will donate and contribute towards the match. You are all making a profound difference!