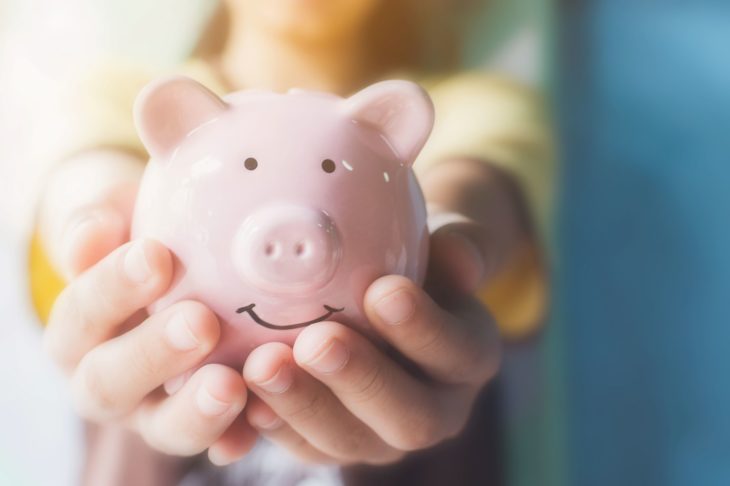 #CUFinHealth Month – Why Credit Unions Should Care
As you may have seen, the Foundation went a bit rogue in the month of April and "credit union'ized" Financial Capability Month. Why in the world did we do that you might ask?
At the Foundation, one of our three pillars of work is to Ignite. We ignite understanding, passion and focus on member financial health by providing tools and resources so credit unions are recognized as national financial health leaders. Through our experiential learning programs, thought-leadership and advocacy of credit unions at national financial health events, we're helping to advance credit unions' strategic focus on member financial health.
Financial health is extremely important to the Foundation because we know that when people are struggling financially it doesn't just affect their wallet. Health and financial well-being are intrinsically linked: financial insecurity is a major source of stress, and stress impacts physical and mental health. Poor health impacts the ability to work or perform well at work, which can lead to financial insecurity.
The Foundation has done research and work around this link between health and financial well-being which you can read about here. This brief describes the need for financial service and health care professionals to collaborate to improve outcomes for the people they serve. It includes strategies for building effective partnerships and examples where credit unions, health systems and other community partners are working together to improve financial health and financial well-being outcomes for people in need.
We also teamed up with CUNA to talk about health equity and how the ZIP code in which you live, your ability to access affordable and appropriate financial services, access to employment and healthy food, social relationships, and income all play key roles in determining your opportunity to live a healthy life and protect yourself from chronic stress. You can read more about this important work and information here.
In 2017, the Foundation funded six credit unions to measure the financial health of their members, using CFSI's financial health segmentation methodology. The aggregate data showed that more than half (58%) of members in the total credit union sample are struggling financially, highlighting a significant opportunity for credit unions to help their members better save, spend, borrow and plan.
In the month of April, the Foundation focused each week on one of these important topics. You can read more about save, spend, borrow and plan by clicking on each of the themes.
Why should credit unions care? Because when your members – and employees – are financially healthy it opens up business opportunities for your organization. When you improve someone's financial health, not only are you helping them live an overall healthier life, but you create a foundation of trust. When you help them get their finances in order, that gives them opportunity to save more money that they can use for a down-payment on a car or house; or be able to go back to school and with the help of student loans; or start their own business that they've been dreaming out.
Credit unions were created to be different from banks in that they find a balance between the business side and the social mission. I hope these above resources are helpful in starting your own journey in financial health for your members and employees.
If you are already doing great work in the financial health arena, please share with us! We'd love to hear the work that you are doing so we can continue to share best practices in this topic.
Photo Source: iStock/marchmeena29