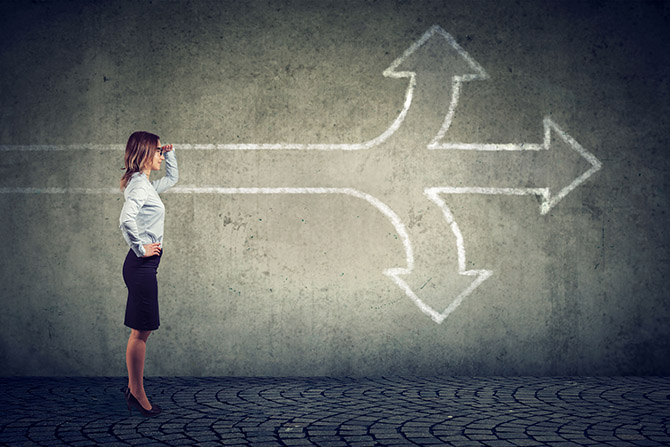 #CUFinHealth Month Week 4: Meeting Your Staff & Members Where They Are in Life
It's hard to believe we are in the final week of #CuFinHealth Month! We hope you have enjoyed and found our content around the topic of financial health & well-being during this month relevant and useful.
In case you missed it, catch-up on our previous posts including week 1 where we highlighted save, spend, borrow and plan; week 2 which focused on our grant work around financial health KPIs; and week 3 on the link between health and wealth.
As the thought-leader and funder of financial well-being in credit unions, we are here to help credit unions better understand where their staff and members might be in the financial health journey in order to better serve them.
First things first. What is financial health and well-being? There are a lot of definitions out there. From the Foundation's perspective, we use the term financial health & well-being to fully encompass both what folks do with their money and how they feel about their money.
Understanding where your members and employees are in their financial well-being journey is essential. Meeting members where they are in life and understanding their challenges is the first step. Here are some things to consider:

Many credit unions don't think their members or employees are struggling financially. But they are. The Foundation did research with the Financial Health Network. Here is what we found:
58% of credit union members are

struggling

financially.
75% of credit union members are

unsatisfied

with their current financial situation.
43% of credit union members

ran out of money

before the end of the month at least once last year.
The Foundation has curated the most effective tools and resources to help you get started in this financial health journey. Here are the three things that you can do at your organization right now to get started:
Measure

– The journey starts with measuring where your employees and members are in their financial lives. We've used our expertise to bring you the two most effective tools from the CFPB and the Financial Health Network. Either will give you insights into the financial health & well-being of your members and/or employees.

Make the Case

– Once you've measured, look at your products and services and align them with the measurement results. Learn more about financial health and your organization's culture here.

Document the results and adjust.

Rigorously evaluate whether you are making a difference in improving your members' and employees' financial well-being.
The Foundation has additional resources around financial health & well-being to help you continue your journey. Visit our site here to delve further into this critical work, and we hope you find this information helpful as you navigate the current financial stresses that your members are facing during the pandemic. If you need additional resources around COVID-19 and serving  your members/staff, visit our resource center here.