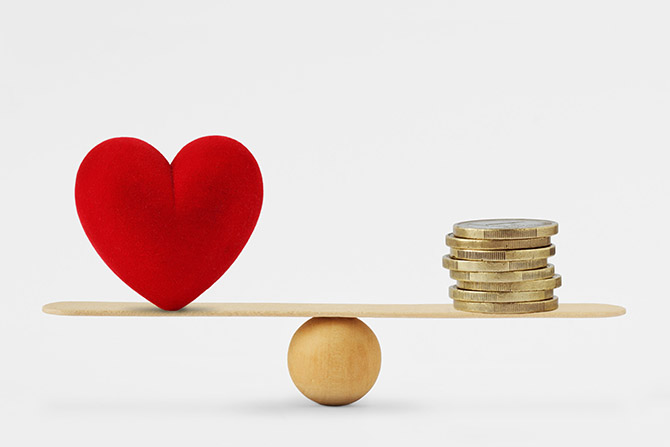 #CUFinHealth Month Week 2: Financial Well-being KPI Grants
It's week 2 of #CUFinHealth Month! While April is technically Financial Capability Month, we love putting our own spin on it to make it specific to the credit union movement. At the Foundation, we are dedicated to improving the financial health & well-being of credit union staff and members across the nation.
Hopefully, you saw our kick-off to #CUFinHealth month last week. This week we want to share our recent grantee projects where we teamed up with the Financial Health Network to track KPIs of financial health & well-being projects at three different organizations. We are committed to investing in finding better ways to serve members and are sharing in the hopes that it can help other organizations along their financial health journey.
Simplifying Savings from Community First Credit Union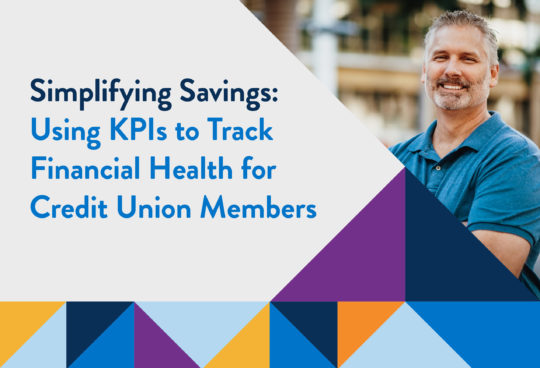 Community First's Save My Change Program, a round-up savings tool available to all its members. The project tracked KPIs over a period of six months, demonstrating reductions in the number of overdrafts and an increase in member-reported financial health. Save My Change is a "round-up" program, where users of Community First's debit card opt in to have their debit transactions rounded up to the next dollar. The difference between the transaction amount and the next dollar is placed in a separate savings account.
Of the 340 members that took the FinHealth Scoresurvey at the beginning and end of the evaluation period, those participating in Save My Change saw an average increase in their FinHealth Score of 10 points. Read the entire report and findings here.
Borrowing Opportunity from Nusenda Credit Union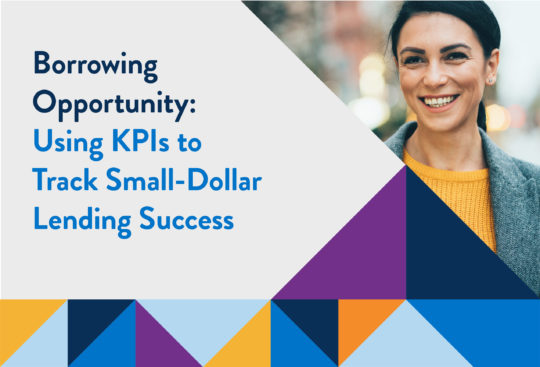 The Financial Health Network engaged with Nusenda to track KPIs to evaluate its COOP Capital Loans. Through this program, individuals who are credit-challenged can access small-dollar loans (averaging between $400 and $10,000, depending on the community partner) along with financial coaching support from Nusenda and nonprofit community partners. The community partner collateralizes the loans, which reduces the loan risk profile for the credit union. The program has a particular focus on students, with some receiving loan forgiveness upon graduation.
Nusenda found through the KPI work that 65% of COOP Capital borrowers became members to obtain the loan and about 80% of borrowers remained active members after paying off the loan. Read the entire report and findings here.
Educating the Next Generation from Michigan State University Credit Union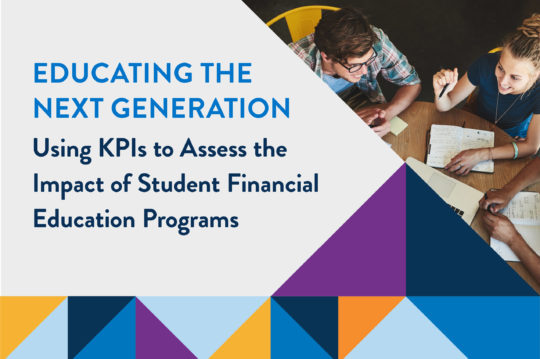 Michigan State University Federal Credit Union (MSUFCU) selected the Reality Fair program to evaluate its impact on the financial health of students, as well as potential business outcomes. MSUFCU works in partnership with local high schools and two large colleges to deliver the program to their students. The program consists of an experiential learning day where students learn about their finances through a series of real-life scenarios that they might encounter in their future financial lives.
Some key findings were that Reality Fairs can be an effective tool for credit unions to attract new student members and beyond the Reality Fairs, credit unions have an opportunity to directly impact students' financial health. Read the full report and findings here.
If you want to continue diving into how you can improve people's financial health and well-being, the Foundation's new website has an entire section dedicated to this topic. We have curated the most effective tools and resources available to help you understand where your staff and members are in their financial health journey so that you can better serve them. Meeting members and staff where they are in life and understanding their challenges is essential to improving their financial health.
We hope you'll stay in touch with us throughout the month as we continue to focus on #CUFinHealth!