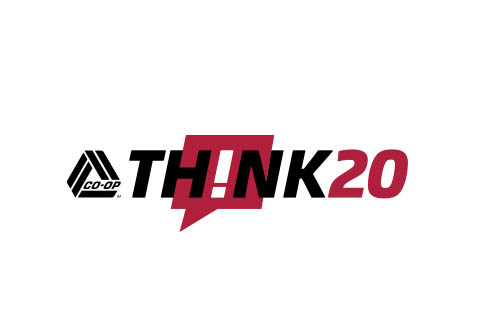 CU Employees & CO-OP Make a Difference Through CUAid
In honor of Giving Tuesday, CO-OP Financial Services decided to make an impact by donating $200 to CUAid for every registration for its THINK 20 conference through December 3, 2019.
Part of the National Credit Union Foundation, CUAid is an online disaster relief fundraising center for credit unions and their members. CO-OP Financial Services, on behalf of its client credit unions, is a supporter of the Foundation and the individual fundraising efforts activated by CUAid in times of emergency. CO-OP is one of the largest supporters of the credit union system, donating more than $2.5 million annually through support of leagues and associations throughout the country.
"From flooding in the Midwest to wildfires in California, CUAid has again been an important channel for disaster relief for our movement, and makes a perfect resource to support on Giving Tuesday," said Samantha Paxson, Chief Experience Officer for CO-OP. "We're proud to help our credit union communities by assisting the mission of CUAid."
Thanks to all those who registered for THINK 20, CO-OP generously donated $12,000 to the CUAid General Disaster Relief Fund! This allows the Foundation to quickly distribute funds whenever a major disaster strikes and affects credit union employees and volunteers. We are so appreciative of this contribution and know that it will make a difference to people when they need help the most.
More information on CO-OP THINK Conference:
THINK 20, taking place May 4-7, 2020, at the Omni Hotel in Dallas, is open for registration by visiting https://co-opthink.org.