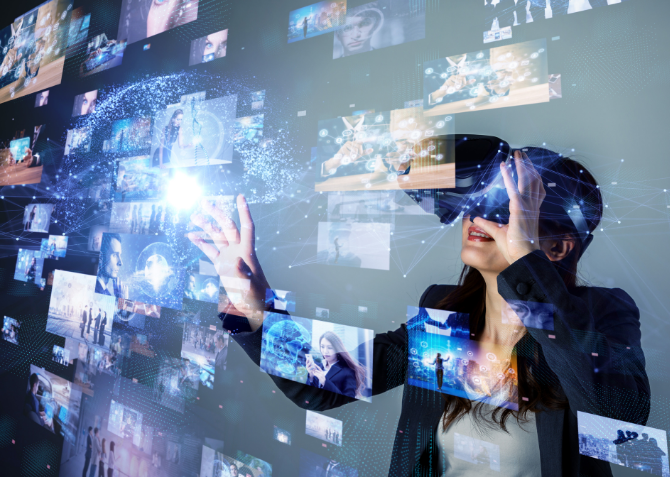 Credit Union Technology Watch: Augmented and Virtual Reality (AR/VR)
With the introduction and expansion of 5G networks, the possibilities for credit unions and their technology will also grow. 5G technology is rolling out across the country and should be widespread by 2022 but in the meantime, credit unions can prepare for the new capabilities the technology will bring. Among other areas that 5G will improve, it will increase speeds while using less bandwidth, make contactless payments widespread, and enhance security & detect fraud.
Aided by research from the Financial Health Network and Members Development Company (MDC), the Foundation has been able to learn more about the emergence of 5G technology and share these valuable insights with the credit union movement. Another area of technology that 5G capabilities will enhance is augmented reality (AR) and virtual reality (VR). AR/VR is an area that has not been explored in depth by financial services but will allow support resources, training modules and more to be used more frequently by members in the coming years.
What can credit unions learn from this research?
Both AR and VR will have a positive impact on the member experience while also helping employees grow in their capabilities and roles. AR is less expensive and easier to develop than VR since it still uses the real world and "superimposes information and artificial objects" over it. This makes AR a good entry point for credit unions looking to build their digital offerings. VR creates a virtual space and fully immerses individuals, which could be used to create an entirely virtual branch for members to visit 24/7.
Member benefits to AR/VR:
Viewing and accessing data in a user-friendly way and interact with accounts more efficiently.
Easier access to learning tools and financial health advice.
Viewing overall financial health and seeing their overall financial trajectory.
"Visit" branches and meet with employees at a convenient time and from the comfort of home.
Employee benefits to AR/VR:
Training sessions can be accessed from anywhere at any time, as well as more immersive and thorough.
Creates a safe environment to meet with members "face to face", something that has grown in importance during the COVID-19 pandemic.
While AR/VR is still a newer and expensive technology, costs and accessibility will decrease over time. AR/VR applications will become invaluable for members and their financial health because it will make data easier to understand, while employees will have access to better training and support.
If you're interested in technology and what the implications are for credit unions, check out this brief on emerging technology for credit unions and 5G opportunities brief. You can also learn more about financial well-being and how to meet your members & employees where they are on their own well-being journey here.