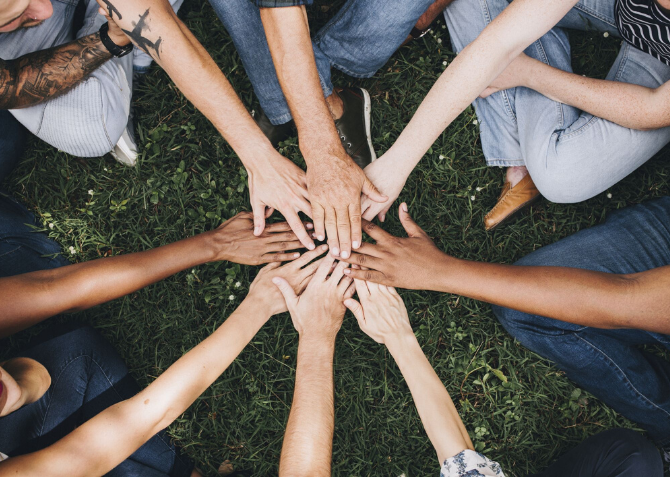 COVID-19: The CU Volunteer & Business Lending Perspective
I'm so fortunate at the Foundation to have a board that is truly diverse in its representation of our credit union system. I have credit union executives, system partners, a league president and credit union volunteer board members. As we go through this COVID-19 together, I asked my board members to give me some sense of what they are doing and thinking about to ensure the financial health and well-being of their members and employees.
Below is a summary of the responses from our credit union volunteer board members:
How are you thinking about this as board members for your credit union?
"We want to ensure continuity of service but in a safe manner to protect members. We are encouraging members to utilize remote services as much as possible in order to limit exposure, but have assured them that traditional services will continue to be offered but with enhanced safety steps." – Howard Spencer, Northland Area FCU (MI)
"I think about the impact to our membership. What can/should my credit union do to (1) quell any fears members may have about their financial life (2) reassure them that their credit union has been there in past times of need and we'll be there now. We are their financial partner and as member/owners their financial wellbeing is our main concern.  I get concerned about those that may take advantage of this situation to do financial harm to our members – especially our senior members." – John Sackett, Royal CU (WI)
What's on your mind and what things would you share with credit union volunteers to weather this event?
"We have decided to conduct meetings remotely until further notice. Additionally, we will share data about the event in order to further mitigate problems when/where possible." — Howard
"What I might share with my fellow board members is keep positive. If their members are anything like ours, they ask me constantly how things are going. Is our credit union doing well during this "financial crisis." I remind them this is NOT a financial crisis but rather a medical situation. Last week, our credit union teamed up with two local community banks and another local credit union to jointly put out a message to customers/members letting them know we are here for them. Reminding the customers/members of the dangers that exist if they pull large amounts of cash from our, insured, institutions. Letting them know this is not a bank vs credit union issue. Both our credit unions and their community banks have their best interests at heart. It's a great opportunity to stress that we are a part of this community and as a community partner we belong to them." — John
---
And now, the business lending perspective from my board member, Larry Middleman, CEO of CU Business Group (CUBG) out of Portland, OR. As we go through this COVID-19 together, I asked him to give me some sense of what's going on in the business lending arena.
 What is the #1 impact you expect to see on Member Business Lending at your CU or the credit unions you consult with as a result of COVID-19?
 "We should expect short term delinquencies (3-6 months) and have a clear strategy on how to handle payment deferrals or workouts. The best action a credit union can take is to contact the most vulnerable borrowers early to develop a workout plan."
 What are you doing or advising to try and mitigate the impact on business lending at credit unions?
"CUBG has workout staff expertise available to all our credit union clients. We are hosting a webinar on problem loan detection and short-term workout options/strategies. Credit unions can tap into our pool of experts as they formulate workout strategies."
 If you were to give other MBL executives key recommendations based on your experience, what would you advise?
"Several things:
Re-allocate proper resources and expertise to problem loan areas. Most CUs do not have workout resources in place due to the positive lending environment over the last several years.
Prioritize your business member contacts starting with those businesses that seem to be most vulnerable, e.g. any business with a walk-in presence that is likely to be shut down or severely impacted for 3-6 months.
Create a general program for business loan payment deferrals. Be ready to work with borrowers based on their unique circumstances to defer payments for a set period of time. It is far better to sacrifice short term profitability and work with businesses who will survive in the long run. Hard times present a major opportunity to build relationships with borrowers in need of assistance."
CU Business Group is offering a complimentary webinar (with a suggested donation to support the Foundation) on Friday, March 27th on "Working With Commercial Borrowers in Tough Economic Times". More information and how to register can be found here.
 The Foundation has a COVID-19 page with additional resources and information for credit unions to use during this unprecedented time.
(Image credit: iStock/Rawpixel)