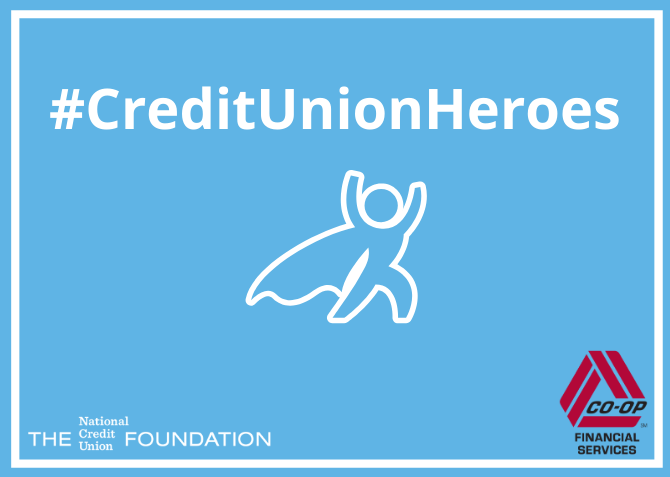 CO-OP Financial Services Launches #CreditUnionHeroes Campaign
Earlier this week, CO-OP Financial Services announced its new #CreditUnionHeroes campaign leading up to its virtual THINK 20 conference. Typically, CO-OP holds its annual #ShadesUpForKids campaign from CUNA GAC through this time but because people are not flying as often during this time, they decided to change their campaign to honor and bring attention to heroes in the credit union movement.
Between today and their rescheduled THINK 20 conference on August 17th, 2020, CO-OP will donate $10 to both the National Credit Union Foundation and Children's Miracle Network Hospitals for every post on social media that has the #CreditUnionHeroes hashtag and tags @CO-OPFS, up to $10,000 for each organization. They also encourage participants to write a short summary of what their credit union hero has done.
We look forward to seeing your #CreditUnionHeroes posts in the coming months and thank you to CO-OP Financial Services for your continued support of the Foundation!