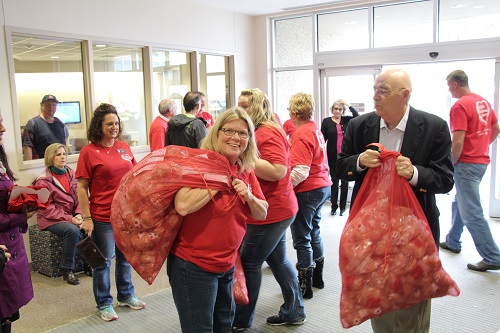 Celebrating the 2016 DE Award Winners
Credit Union Development Educators (DEs) around the world are doing amazing things to improve people's lives. Individuals who graduate from DE Training commit volunteer and professional time to take the credit union message to audiences throughout the world, enhancing the credit union movement.
Each year, we celebrate some of these inspirational individuals and projects through the DE Awards.  We recognize the work and impact that DEs are having within the movement, on a local and sometimes even international level.  We are so excited to announce this year's winners and we encourage all CUDEs to celebrate with them when they receive their awards at the awards banquet during this year's DE Workshop in August!
Individual Achievement – Kathy Chartier,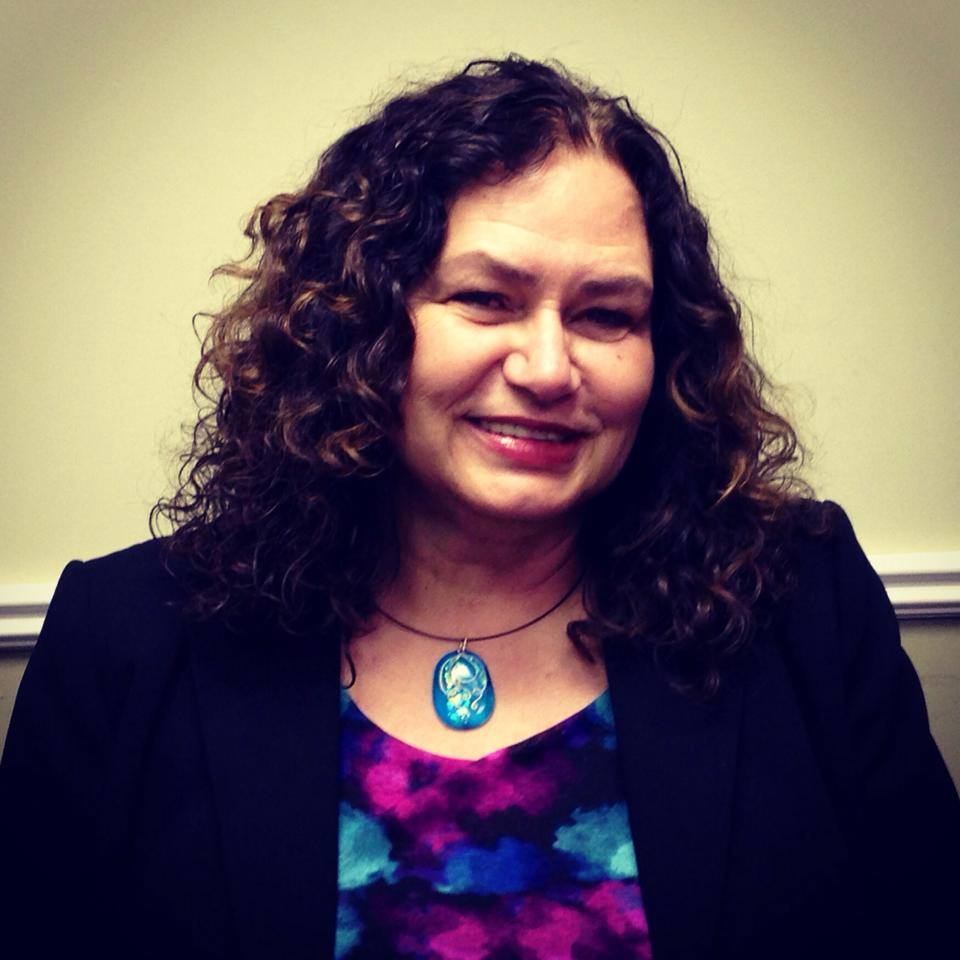 class of 1994

In 2001, Kathy brought forth a compelling idea to build a formal partnership between credit unions and leagues operating in Connecticut and Trinidad & Tobago.  Under her leadership, this partnership was formalized and has led to strong mutual benefits for participants in both states.  Many amazing outcomes have come from this partnership, including: knowledge exchange and leadership development; a formal internship exchange program that allows two-week immersion opportunities in each others regions; mutual support for education and events in each league, providing expert speakers for programs and insight from leaders; Financial Reality Fairs were introduced in Trinidad & Tobago, bringing together the sometimes fractured Trinidad & Tobago credit union movement; and participation of Connecticut's credit unions in the Community Investment Fund to create sustainable funding for this program.
Kathy is dedicated to the credit union movement, which can be seen through her involvement and recognition in many areas, including: Chair of the Connecticut Credit Union League; Connecticut Credit Union Professional of the Year; designations in DEUK, CaribDE, AfricaDE, & ICUDE; CUNA Management School Graduate; and Graduate of the first Social Impact Management Institute.
Congratulations Kathy Chartier for all of your hard work to build bridges across the globe and in your own home town.  You have inspired credit union executives from all over Connecticut to expand their knowledge of issues facing credit unions at an international level, helping others to learn how to embody the credit union cooperative principles.  Thank you for your work to improve the credit union movement locally and globally!
Cooperative Spirit Award – Credit Unions Care spearheaded by Karen Hart,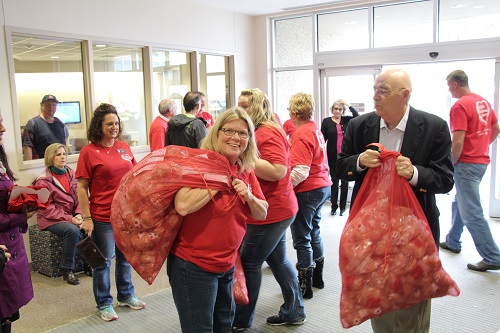 class of 2015

This past year, Karen Hart helped inspire the Cornerstone Credit Union League to launch a new effort called Credit Unions Care to help raise awareness for credit unions, drive community engagement, increase fundraising for CMN, and execute 10 CU Rides (motorcycle rides) in Arkansas, Oklahoma, and Texas.
Karen was inspired after attending DE in 2015 and decided to help credit union members find basic emergency services by creating a simple tri-fold brochure. Hart produced the brochures for a Dallas-based credit union to make available to its members.  She then inspired the staff into action on another initiative; writing letters of encouragement and preparing peanut butter and jelly sandwiches for the homeless in Dallas.
After this initiative, Credit Unions Care went from something small to something much larger.  Credit Unions Care paper dogs were sold by credit unions to raise money for Children's Miracle Network Hospitals CUs 4 Kids. Beginning in September 2015, Cornerstone staff, community members, credit union members, and credit union staff participated in 10 CU Rides – motorcycle rides from a credit union to a CMN Hospital to deliver 1,500 stuffed animal Credit Unions Care dogs to kids and their siblings.  Karen Hart rode her Harley Davidson along with credit union staff and community members in 10 cities – San Antonio, Fort Worth, Wichita Falls, Dallas, Temple, Tyler, Houston, Oklahoma City, Tulsa, and Little Rock.
Credit Unions Care has rallied credit unions in the Cornerstone region under a single banner related to community outreach and awareness. Many kids at CMN hospitals now have stuffed animal dogs wearing Credit Unions Care branded sweatshirts and highlighting CUNA's website – asmarterchoice.org – to find a credit union their families can join. Congratulations Karen Hart, and all involved in the Credit Unions Care initiatives!  You are making a lasting impact on the lives of those in your communities and spreading the credit union difference.
Lifetime Achievement Award – Larry Blanchard, class of 1989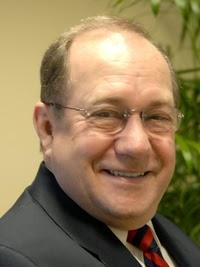 Larry is the credit union industry leading professional in the areas of government affairs and public relations. His 40 years of credit union experience has allowed him to partner with a vast number of credit union players to include CUNA & Affiliates, The Foundation, NCUA, NCBA, CFA and others. Larry is best known for his effort to bring credit unions to the lives of so many Americans. He has been credited with helping to pass the historic congressional legislation. HR- 1151, that opened up the field of membership to a greater number of people. It has been said over and over again that without this major change in the field of membership, there might not be a credit union movement today. Given all of his hard work that he has done over the years and the major achievements bestowed upon him, Larry still found time to not only promote the DE program, but remain deeply connected and involved with its progression and successes. He has and continues to be an inspiration to all who seek the designation of DE.
He has served the program in a variety of ways, including serving as the chair of the Awards committee and speaking on occasions at the DE training classes and various DE events and functions.  Larry has, and continues, to be an advisor to the program and was very instrumental in preparing the program for change, this after the program nearly lost its way during the middle and late 2000. Larry was one of the major players who assembled the newly DE Council in 2009, whose mission was to revive the program and to ensure its legitimacy and purpose. Larry's input helped to chart a new course and strategy for the program, as evidence in later success in the DE course content and participation.  Larry has been the catalyst for keeping folks connected to the program. As one of the earlier graduates of the program, he has embraced the changes that makes DE what it is today and embodies what it truly means to be a DE, to serve members and the community. Larry's journey through this movement keeps us grounded in the belief that purpose is constant.
Congratulations Larry, and thank you for your lifelong dedication to the credit union movement!  The movement would not be where it is today without your inspirational leadership and passion.