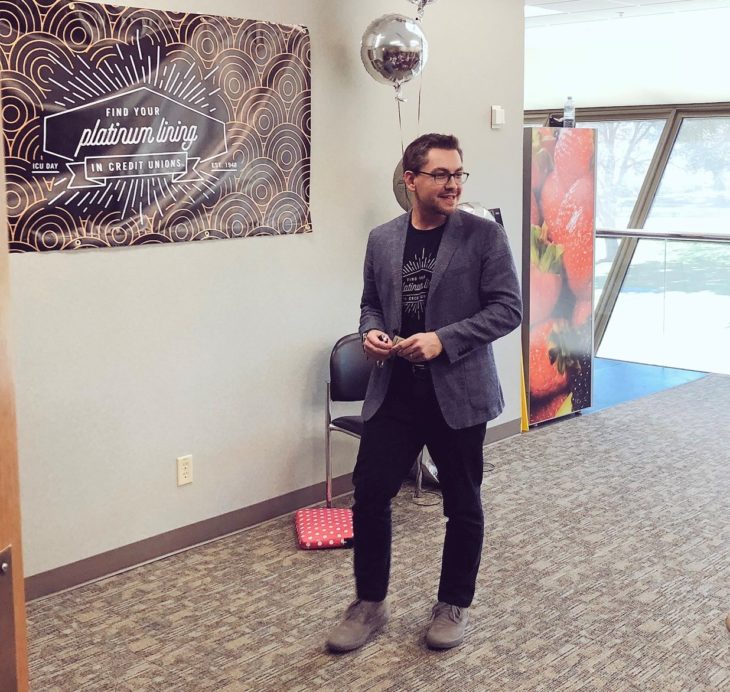 A Year in Review: State of the (DE) Union
It's been a year since I came aboard the National Credit Union Foundation to lead the DE program. I've never been happier (or busier!) as I've worked to put DE and our related programming in a position to provide more value to credit unions and the movement than ever before.
When your head is down and you're working hard, sometimes you don't take time look back and reflect. And DE is a program that so many people, including myself, care deeply about. So, for the benefit of my fellow DEs, I wanted to reflect and share some of the highlights from the past 12 months.
The evolution of DE Trainings: A mix of tradition and new ideas
Whether you went through 20 years ago or two years ago, the DE Program will still look familiar in many ways. Credit union history and philosophy, the operating principles and development issues remain the core focus of DE.
But as it's bee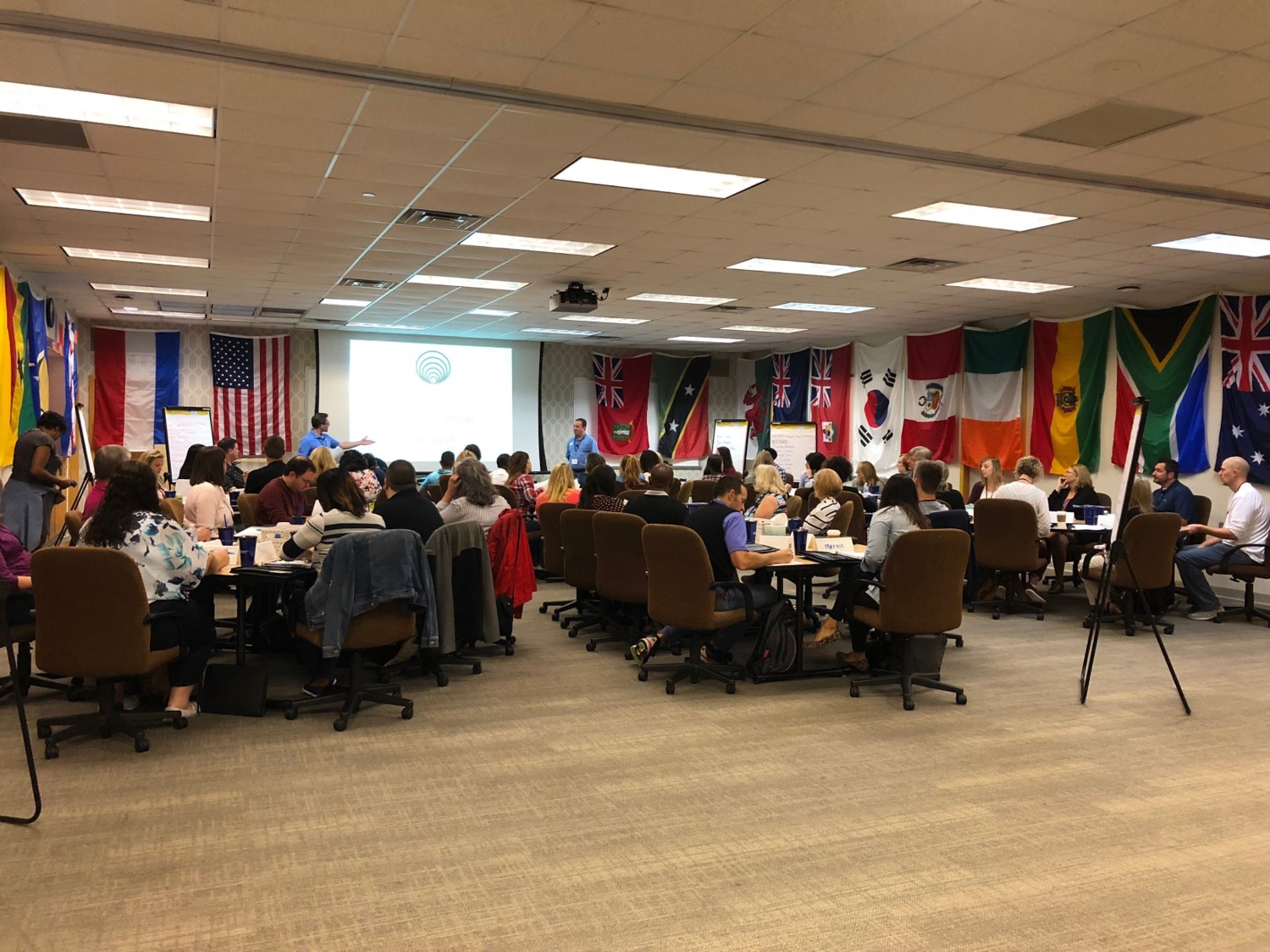 n since 1982, DE Training continues to evolve in the best ways possible. We've put a stronger emphasis on DE project work and providing lessons and resources to help new DEs complete their projects. We went without the Life Simulation for a bit last year, which gave us some space to come up with some new, creative ways to practice empathy and expand more into the topic of emotional intelligence. Diversity & Inclusion is growing into a standardized and important part of our DE curriculum. And for this year, we reduced training by a full day to consolidate some of our content and make it a little easier for folks to attend.
We also opened registration in January for all four 2019 DE programs. It turned out to be a good decision as we only have a few seats remaining for April and May, and September and November are filling up fast. Overall, we're at more than 75% capacity across all trainings. So, if you're planning to send someone to DE this year, give us a shout soon and we'll lock 'em in!
I can't say THANK YOU enough all the people who made 2018 DE Trainings an absolute success, including:
The more than 180 new DEs who took time away from their busy personal and professional lives to earn their CUDE designation with us.
My co-facilitators throughout the year: Lois Kitsch, Jim Morrell, Christopher Morris and Josh Smith.
My amazing DE table mentors: Brent Rempe, Jimese Harkley, Pamela Stelly, Bert Hash, Angela Prestil, Mark Lynch, Myles Bristowe, Kevin Shaw, Shelli McCoy, Katy Zaleski, Nanci Wilson, Debbie Wege, Chris Court, Lindsey Mueller, Marnie Gerkhardt, Ken Kelly, Amanda Stevens, Angela McCathran, Kathy Chartier, Erika Romenesko, Joe Woods, Ty Robbins and Kristina Grebener.
All of our friends at CUNA, CUNA Mutual Group, Filene Research Institute and the World Council of Credit Unions who hosted and presented to our group.
All of the volunteers I can't fully list here who helped us with exercises and driving, as well as the guests who've come to graduation to help cheer on new DEs as they earn their certification. Thank you all so much for your gifts of time and energy during DE.
We continue to build upon all our DE support resources as we prioritize the long-term sustainability of the U.S. DE Program. This includes documenting all aspects of the program and making sure that institutional knowledge doesn't reside in just one place or one person. We want to have an entire bench of CU leaders who are equipped with the skills, resources and experience to facilitate the DE Program.
Exploring Why – Leveraging the CU Difference 2.0
We partnered with CUNA Mutual Group to re-envision our Leveraging the Credit Union Difference program. We took it from a condensed principles & philosophy session to a completely customizable experience that looks at select DE lessons through the lens of a credit union or system partner' strategy, products and audience.
We've tried this new model within 4 groups so far and tailored it in the following ways:
Wisconsin DFI – State Credit Union Examiners and helping to better understand the credit union difference from an examiner's perspective.
PSCU and how their organization is leveraging the credit union difference in the payments arena.
Fort Community Credit Union and how their employees can apply emotional intelligence and empathy to deepen relationships with new and existing members.
CUNA Mutual Group and the important role their organization plays in supporting the movement and helping credit unions to improve their members' financial health.
I appreciate these organizations for granting me time and flexibility to work with them in these new ways, and we're just getting started. It's a completely different way to reinforce the "why" of what credit unions do. If you're interested in doing this with your team – contact me at [email protected], I'd love to explore ideas that fit your organization's needs.
Again, this work deserves a big shout out to CUNA Mutual Group and especially the talent and efforts of Gerry Singleton, Jenefer Machovina, Kalli Lochner and Carol Prochaska. I truly believe our work will drive lots of new value for the credit union movement.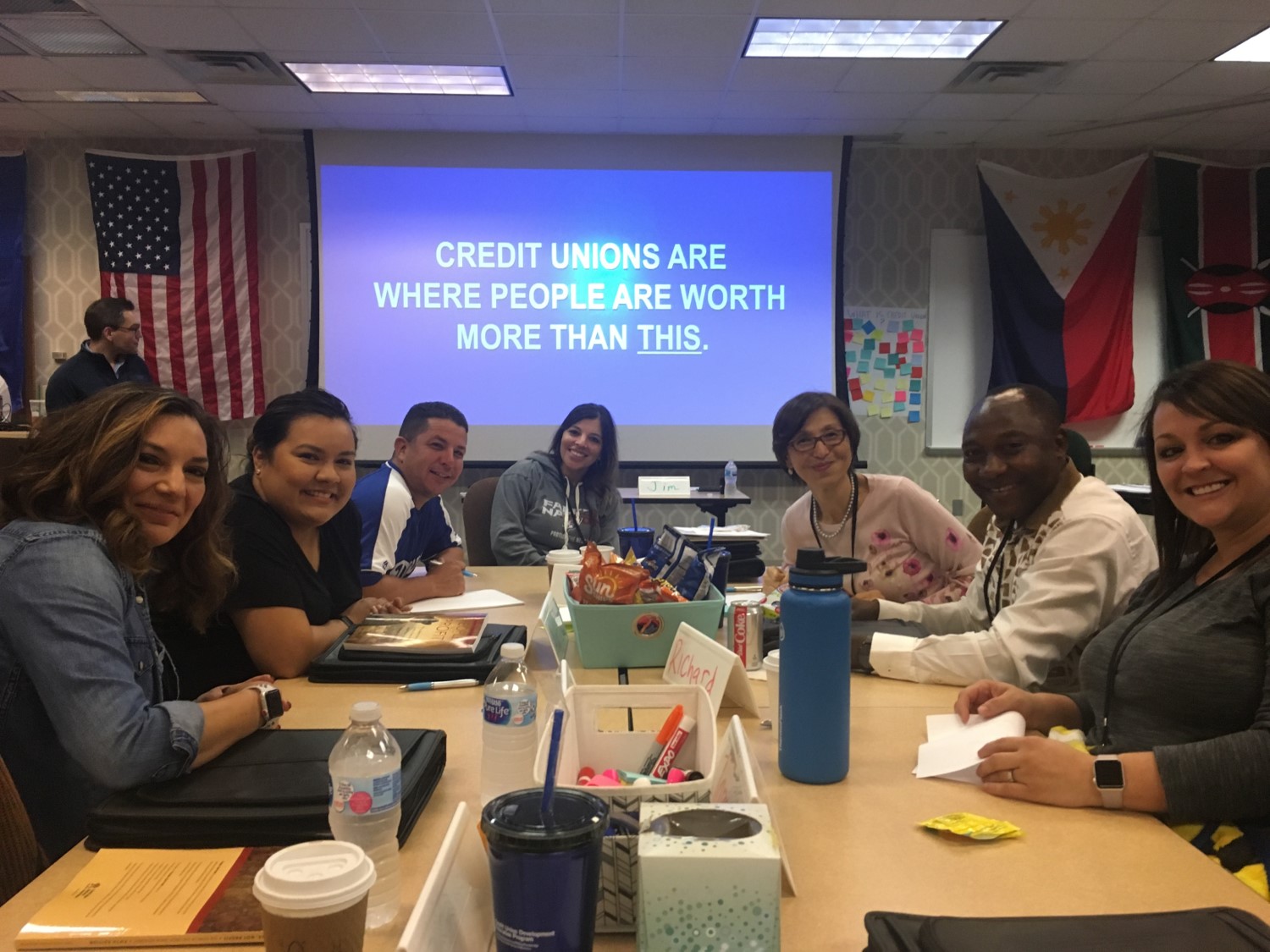 Why I'm excited for 2019
Those are just a few of the great things that have happened in the last twelve months, with much more to come in the next twelve. Here are a few big ones:
Exploring "Why" Online – interactive digital CU difference training coming soon. We're excited to roll it out this new resource this Spring and help more employees and volunteers understand the importance of their role in sharing and living the credit union difference.
2019 DE Workshop. Planning for our annual DE alumni event is underway! The workshop dates will be August 13-15. Most of the event will take place in Madison, Wisconsin with a special trip to central Wisconsin to visit our host credit union and friends at Simplicity Credit Union. DE workshop will focus on the topics of social impact and exploring development issues through a "main street" middle-American lens. A full agenda and registration will be available this Spring.
Overall, I'm confident and excited in all of the work we're doing, and 2019 is going to be another great year for the DE Program and DE Network.
We've been growing the DE Program and related efforts thanks to the collaborations mentioned above, a lot constructive feedback from our credit union friends, and especially the credit unions and individuals who donate to the Foundation. I hope you'll find value in the work we're doing and on behalf of our entire team, please know that we appreciate your support!