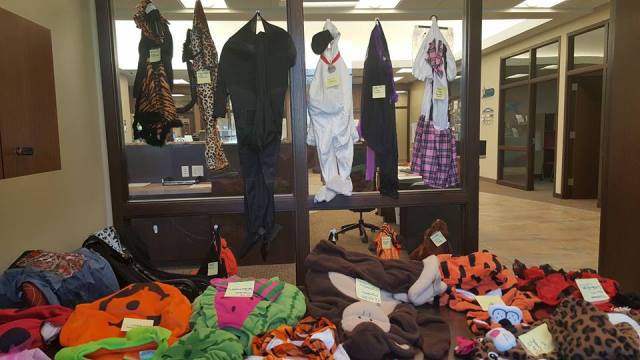 4 Spooktacular Ideas for Credit Unions This Halloween
With Halloween just around the corner, many credit unions are getting ready to celebrate the holiday in fun and innovative ways. We have gathered a few examples of how credit unions can get into the Halloween spirit this year, while benefiting members and their communities.
Royal Credit Union in Eau Claire, Wisconsin encourages their community to get physically and fiscally fit this Halloween season. Rather than promoting sugary candies, Royal CU hosts a "Spook Night" for their community. Families can come and play games, enjoy the haunted tunnel, have their face painted, dance to DJ entertainment, watch Halloween movies, bounce on inflatables, and much more. This event is only $5 for entrance and is great exposure for the credit union in the Eau Claire community!
North Star Community Credit Union in North Dakota hosts a "Spook-N-Save" event at some of their branches. Just as the credit union has collected and distributed backpacks for a community backpack exchange, they have been accepting gently used Halloween costumes over the last year. The event is open to the community on a "first come first serve" basis, and people do not need to donate a costume in order to take part. This is a great way to give back to the community and help identify the credit union as a trusted and caring financial partner.
Saginaw Medical Federal Credit Union in Michigan offers Loan Spooktacular savings during the month of October. They promote that, "Being HAUNTED by your car, truck or RV payment can be FRIGHTENING. We have your MAGIC POTION! Take advantage of our SPOOKTACULAR loan rates and make no payment for 60 days!" This is a simple way to promote low rates at the credit union while playing into the fun of Halloween!
Last, but certainly not least, People's Credit Union in Rhode Island hosts a Halloween Dance Party and costume party for children in their community. This event is a great example of a credit union partnering with other local organizations to create something unique. The Halloween costume contest is judged by their Senate President, local mayor, and the branch manager at the credit union. The prizes for the contest are donated by local organizations, and after the contest they host a "Monster Mash Dance" party. People's Credit Union also has many representatives there handing out information and answering any financial questions that parents may have. This event truly brings the whole community together for a fun event!
These four examples can all be replicated at your credit union organization this year or next year during Halloween. Are you doing something special for Halloween this year? We'd love to hear about it in the comments!
(Photo courtesy of Public Pictures Domain)