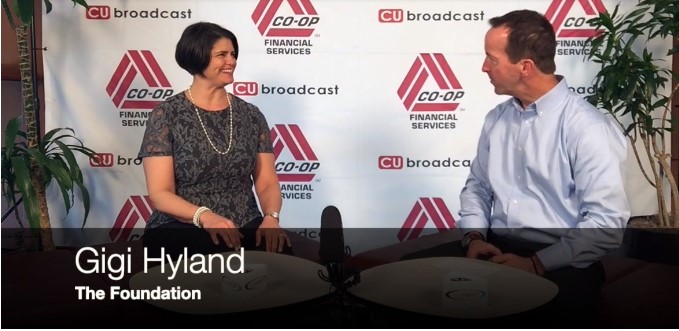 2019 Foundation & CUbroadcast Conversations
Another whirlwind GAC has come and gone, but the memories will live on forever! We are always so thankful to see so many of our credit union friends there – including the one and only Mike Lawson from CUbroadcast! It is great to catch-up with Mike at GAC and share what the Foundation has been working on.
Hear a few conversations with Foundation staff members below:
Gigi Hyland, Executive Director discussing her 30,000-foot view on effective advocacy practices for today's credit unions. Gigi also provided an enticing preview of the Foundation Dinner presenting the Herb Wegner Memorial Awards, as well as the FinHealth19 Conference agenda and CUAid's amazing efforts handling donations provided to credit union folks impacted by the 2018 natural disasters.
Chad Helminak, Director of DE and Cooperative Values discussion on new channels and customization for Development Educatoion (DE) lessons.
Danielle Brown, Director of Engagement discusses the Foundation's work on member financial health and the CU FINHEALTH19 Conference coming up next.
Thanks Mike for the great conversations and see you next year!