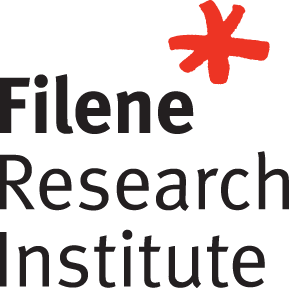 The National Credit Union Foundation (NCUF) announced today that the Filene Research Institute will test its non-prime auto lending program in Filene's new accessible financial services incubator. Funded by a $700,000 grant from the Ford Foundation, the incubator will test, package and scale innovative, viable financial products that benefit low-and-moderate-income US consumers.
The non-prime auto lending program by the National Credit Union Foundation helps consumers gain access to reliable transportation which allows for increased access to jobs, housing, schools and activities. Many credit-challenged consumers lack reliable transportation and this program helps lenders fairly price and manage non-prime auto loans, incorporating the LIFT idea introduced by Filene i3.
"We searched nationwide to find financial products that are innovative in ways that benefit low-and-moderate-income consumers," said Cynthia Campbell, director of innovation labs at Filene. "Chosen from more than 20 submissions, NCUF's non-prime auto lending program shows promise of doing just that."
Car loans have been the "bread and butter" loans of credit unions for many years and the non-prime auto loan market is huge, with an estimated market size of $100 billion to $200 billion. Offering non-prime auto loans encourages credit unions to reach out to people that need access to affordable loans to purchase cars to improve their economic well-being. Non-prime (or sub-prime lending) refers to the practice of making loans to borrowers with weak or no credit histories or limited payment capacity. This can include delinquent payments, charge-offs, bankruptcies, judgments, high debt ratios or low/no credit scores. Non-prime loan portfolios will likely have higher delinquency and higher loss ratios than prime loan portfolios, but credit unions can prudently structure their loan portfolios so that non-prime auto loans are a good pool of business that can add income to the bottom line, yet meet the economic needs of more members.
"88% of Americans drive to work and without a car, a person's options for work, groceries, child care and/or health care become extremely limited and can keep a person mired in poverty," said Gigi Hyland, NCUF Executive Director. "This program helps credit unions offer non-prime auto loans to consumers who can benefit the most from a safe, reliable used car.  In doing so, consumers avoid the costly pitfalls that come with buying from the corner buy-here-pay-here auto lots and other predatory lenders."
Using credit unions as the proving ground, Filene will test the product's viability with mainstream financial institutions during an 18-month product incubation beginning in January 2014. Filene is still looking for forward-thinking credit unions to test potential products. Contact Cynthia at cynthiac@filene.org or 608.886.0087 for more information.
The other products to be tested include:
Borrow and Save by the National Federation of Community Development Credit Unions. This product increases consumers' economic security of by providing an affordable small dollar loan with payment terms that makes sense for them. A built-in savings component also enables consumers to self-fund their emergencies instead of borrowing money to handle them.
Pay Yourself Back by Innovations in Poverty Action. As an add-on to any loan type, this product seamlessly converts borrowers into savers. Leveraging the habits formed by regularly making loan payments, it encourages consumers to keep making regular payments (or a portion of it) to themselves after the loan is paid off.
Employer Sponsored Income Advance Loan by NorthCountry Federal Credit Union. This small dollar loan program is offered to employees of the Select Employer Groups (SEGs) partnered with credit unions. Loan payments are auto-deducted from direct deposited paychecks. Once the loan is paid, employees may continue making payments into savings accounts.
---
About Filene: Filene Research Institute is an independent, consumer finance think and do tank dedicated to scientific and thoughtful analysis about issues affecting the future of credit unions, retail banking and cooperative finance. Filene is a 501(c)(3) nonprofit organization. Nearly 1,000 members make the Institute's research, innovation and impact programs possible.
About the National Credit Union Foundation (ncuf.coop):

The National Credit Union Foundation is the US credit union movement's primary national philanthropic program provider, fundraiser and grant-maker, working to help consumers achieve financial freedom through credit unions. Through NCUF grants and programs, credit unions provide widespread financial education, create greater access to affordable financial services, and empower more consumers to save, build assets, and own homes.

NCUF is funded primarily by investments in the award-winning Community Investment Fund (CIF) and by generous Supporters led by the Credit Union National Association and CUNA Mutual Group. All NCUF donors provide support that empowers NCUF and state credit union foundations to make financial freedom achievable through credit unions.


The National Credit Union Foundation is a 501(c)(3) tax-exempt charitable organization. NCUF continues to earn the Better Business Bureau seal of approval as an "Accredited Charity" for meeting all 20 BBB Wise Giving Alliance Standards for national charities.